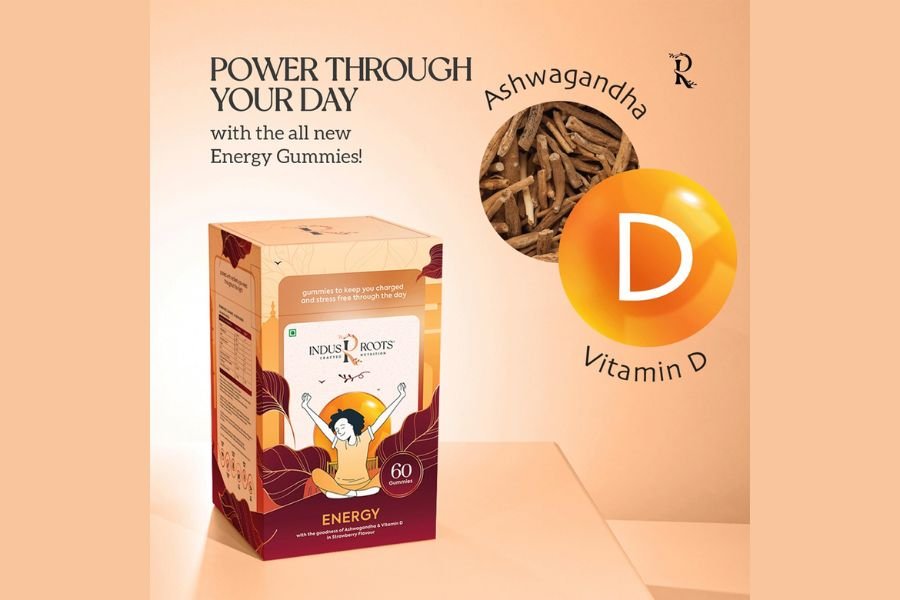 Today's fast-paced life is all about staying abreast, meeting deadlines, multitasking and so on, resulting in high stress and anxiety levels. Chronic stress leads to the release of stress hormones in the body, and prolonged exposure to such hormones results in anxiety and depression. This in turn affects your peace of mind, work–life balance, and, eventually, quality of life. Let's understand this in a bit more detail.
Mental stress is a complex physiological response to a situation perceived by a person to be threatening, challenging, or demanding. This response triggers a cascade of physiological and biochemical changes in the body. The hypothalamus releases the stress hormone called cortisol, which serves multiple functions including the body's flight–fight response to stress.
While acute stress responses are adaptive and can enhance survival, chronic stress, which occurs over an extended period, can have detrimental effects on physical and mental health. Hence, it is worthwhile to understand ways to cope with stress in daily life.
Different ways to combat stress include yoga and meditation, Supplements, and therapy.
Regular practice of yoga including deep breathing and asanas promotes mind–body coordination while mindful meditation helps focus better on sources of stress, leading to better stress management.
Supplements like ashwagandha energy gummies help improve heart health, reduce stress and boost energy. Low mood often associated with stress may also occur due to deficiency of vitamins like B12, and D3. Supplements might help mitigate these deficiencies and indirectly reduce stress.
Psychological counseling is an evidence-based approach to stress management that could need multiple sessions before appreciable results can be achieved.
Energy gummies
Energy gummies are a type of dietary supplement that provides a convenient and tasty way to boost your energy levels. Increased energy levels help in reducing stress and anxiety and promote better performance and productivity. These gummies typically contain ingredients like caffeine and other natural stimulants to help increase alertness and combat fatigue.
Caffeine: Gummies generally contain moderate levels of caffeine, a natural stimulant that provides an instant energy boost. However, the same stimulant can lead to side effects such as jitteriness and insomnia if consumed excessively.
Adaptogens: Some energy gummies incorporate adaptogens such as ginseng and ashwagandha that help the body combat stress and enhance energy levels. These adaptogens have other benefits like improved heart health, better metabolism and improved focus.
Energy Gummies from Indus Roots
Indus Roots, committed to bringing about a new healthy life through health supplements, brings to you the new Energy Boosting Gummy – Ashwagandha & Vitamin D Supplement. As the name suggests, this supplement is rich in ashwagandha and vitamin D, both of which help provide sustained energy levels, enhance metabolism, and improve mental alertness, thus lowering stress and anxiety.
Vitamin D, the sunshine vitamin that helps the body absorb more calcium, promotes immune function, and reduces inflammation, also plays a role in stress reduction. A 2020 study found that vitamin D supplementation can effectively mitigate stress, leading to an overall reduction in stress levels within the body. [Vitamin D and Reduced Academic Stress of Health Students. Kesmas National Public Health Journal. URL. Accessed June 13, 2022].
Ashwagandha helps you relax by lowering cortisol levels, thus facilitating stress reduction. A review of five studies that assessed the effects of ashwagandha on anxiety and stress confirmed that people who were on ashwagandha extract fared better in tests measuring levels of stress, anxiety, and fatigue [J Altern Complement Med. 2014 Dec 1; 20(12): 901–908].
Indus Roots energy gummies are completely vegan, gluten free, and non-genetically modified supplements. If you are stressed out or find your energy levels low, all you need to do is to pop in, chew, or swallow one or two of these gummies and you will experience a new vigour to tackle your everyday challenges.
If you have any objection to this press release content, kindly contact pr.error.rectification[at]gmail.com to notify us. We will respond and rectify the situation in the next 24 hours.