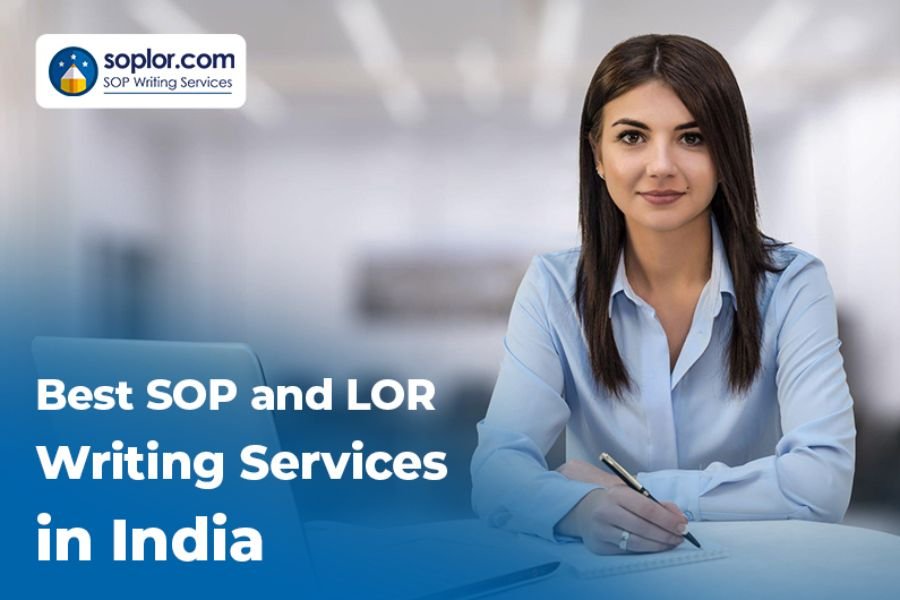 New Delhi (India), September 23: Millions of people want to study in the top-ranked and most prestigious universities in foreign countries as it will bring a lot of career opportunities for them when they return to their home countries. The majority of the students want to visit the USA, the UK, Canada, Australia, etc. in order to pursue their higher studies. Numerous universities from these countries secure their place in the QS World Rankings every year which attracts a good number of students globally to visit these countries each year. With the increasing number of international students, the admission procedure has become quite complicated. The seats are the same as before but the number of students is increasing rapidly. In order to deal with this, various countries have come up with various solutions. One such solution is a well-written Statement of purpose. Applicants who are not well-versed in writing hire SOP Writing Services.
There are many other important documents that are asked for by foreign universities in order to accept the applications for admission of international students to their universities. Many countries demand Admission Essays, Letters of Recommendation, Letters of Motivation, etc. but the majority of the universities request students to submit a well-constructed SOP which plays a key role in granting admission to these students. For these documents, there are sop writing guidelines which are provided by the universities that help students write a Statement of Purpose or Personal Statements. The SOP should revolve around the guidelines and everyone must follow them if they want to get admission to their university of choice. Let's briefly understand SOP writing and why it is so important.
What is a Statement of Purpose (SOP)
SOP or the Statement of Purpose is a personal statement that is written in the form of an essay by an applicant applying for secure admission to a top-ranked university abroad. It is also known as the admission or application essay. SOP Writing is a very crucial part of the application process abroad as only after reading this, the admission committee will come to know about the applicant. A statement of purpose (SOP) is a prominent document as it carries the applicant's information, academic and professional details, future and career goals, etc. It carries the highest weightage than your academic records as there is a pool of applicants with the same IELTS score and same academic marks, hence it becomes necessary to submit a well-written SOP that reflects your overall personality and which will help you in getting shortlisted in your desired university abroad. If you want to give it the best shot, hire sop writing services to get help from professionals.
Importance of SOP Writing in University Applications
SOP carries the utmost importance as only after reading this document, the admission committee will be able to discover whether you are a perfect fit to visit and study there or not. Hence everyone must write their SOP with utmost sincerity and care. Make sure there are no errors or plagiarism and all the correct and relevant information should have to be added in the SOP. An SOP is a decision-maker for every student who is aspiring to study overseas and whether they are getting shortlisted in their desired university or not is only dependent on that. The admission panel in foreign universities doesn't know anything about any student and they decide whom to give admission to their university on the basis of their SOP. That is why SOP plays a vital role in the admission procedure in foreign universities. The statement of purpose of the applicant presents their profile as a whole journey which includes the academic details, professional journey, relevance of the program, and career aspirations. This statement helps the admissions officer to choose the best pool of candidates among the list of applicants.
How Professional SOP Writers in India are helping students in their study abroad journey?
Professional SOP writers have considerable years of experience in constructing compelling and exceptional SOP both for getting admission and for getting a Visa. Professionals know the basic concepts of academic subjects, making them experts in their field. Professional and qualified writers understand what admissions committees are looking for as they have sufficient expertise and understanding of SOP writing. They understand the expectations of admissions committees, as well as the guidelines for the student's college application, and ensure that their SOPs are well prepared. Their prime focus is on the quality of the SOP and they deliver the final draft within the stipulated deadline without lowering its quality. Taking help from a professional SOP writing service will help you avoid duplication of content in your SOP. Professional SOP writers create every SOP from scratch, ensuring it is as original as possible. These SOP writers in India have helped numerous students in getting shortlisted in their Universities of choice abroad. The SOP prepared by them is of high quality and free from plagiarism and thus it creates an impact. Their SOPs are highly unique and original which makes them worthy of approval in foreign universities. Innumerable students have taken help from these writers and have received the Acceptance Letters much sooner than they have expected.
You should do your research on how to write an SOP and if you think that you are not capable of creating a stellar SOP then you should definitely take professional advice or sop writing help from SOP Writing Experts. SOPLOR.COM is one of the best SOP Writing Agencies in India, known for its quality writing services.
If you have any objection to this press release content, kindly contact pr.error.rectification@gmail.com to notify us. We will respond and rectify the situation in the next 24 hours.